Every online gaming enthusiast knows how important auto clickers can be.
With the ability to automate repeated mouse clicking and sometimes keyboard pressing, auto clickers are the most useful tools or programs for gamers.
They can perform certain actions like shooting aggressively and accelerating their speed in games like Minecraft and Roblox with no hassle, increasing their chances of winning.
Apart from helping gamers, auto clickers also assist with tasks such as data entry, online form filling, copy-pasting, and much more.
Here, we will discuss one such useful tool, Speed Auto Clicker, take a sneak peek into its features, and understand how it works.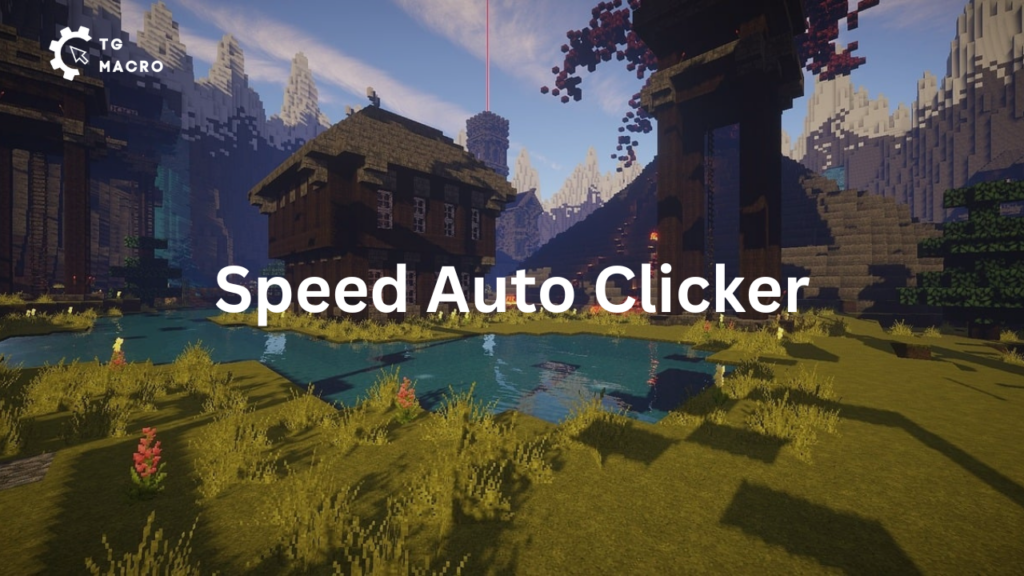 What is Speed Auto Clicker?
It is a tool that automates mouse clicking at a super fast speed. It massively increases the click rate, helping gamers accomplish their tasks in less time.
All this helps increase the gamer's productivity by saving time and effort.
At the same time, it protects the mouse from wear and tear due to constant pressing.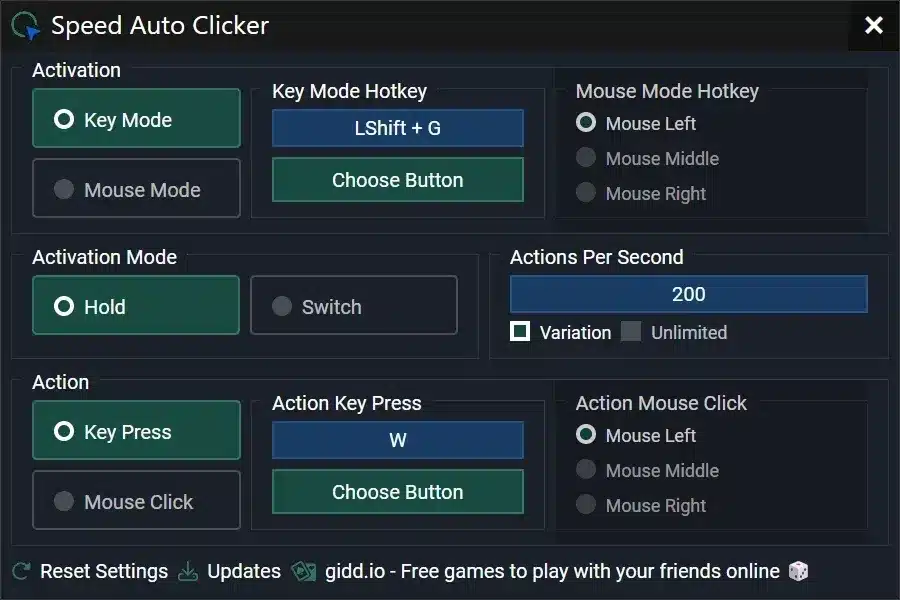 Features
Speed Auto Clicker is a free-to-use tool and comes at no cost.
No hidden charges or features unlock after paying a certain amount. Here are some of its major features:
It can be used for any game or software
Free selectable activation key
Mode change between hold and toggle mode
Area hold mode to change the current window
Click rate limitation
Click number limitation
Compatible with Windows, MacOS, and Linux
With Speed Auto Clicker, you can easily adjust the click rate and click speed. Also, it allows setting the click rate limitation, thus helping decide the number of clicks you want per second.
As the number of clicks reaches your set limit, it stops automatically.
With greater compatibility with all the Windows versions, Speed Auto Clicker also allows saving the clicker settings.
Benefits of Speed Auto Clicker
This tool is designed keeping advanced as well as beginner players in mind.
With an easy and simple interface, navigating through Speed Auto Clicker is a cakewalk. Users don't need coding knowledge to get started with this tool.
At the same time, it is fully customizable, giving you better control over different settings such as click rate, click speed, click intervals, and much more.
Here are some major benefits of Speed Auto Clicker-
User-friendly interface
Customizable click rate, speed, and intervals
Records and replays mouse actions
Reliable and consistent
Not recognized by third-party software
All this makes Speed Auto Clicker a useful and efficient macro recording and automation program.
The anti-detection feature makes it useful for playing games that don't allow auto clickers.
How to install and use Speed Auto Clicker?
The best thing about Speed Auto Clicker is it is free to download and use on Windows, MacOS, and Linux devices.
Installing Speed Auto Clicker
Here are the steps to download Speed Auto Clicker:
Step 1: Visit the official website of Speed Auto Clicker and click on the download button.
Step 2: It will take you to another page where you'll get the option to download for Windows, MacOS, or Linux. Select according to your device.
Step 3: Once you have selected, for instance, Windows, it will ask for language selection. Here you will get over 15 language options to select through.
Step 4: As you select the preferred language, say English, a download button will appear. Besides it, an installation guide will also showcase that you can visit to understand the installation process.
Step 5: Click on the download button and install it on your device to take your gaming experience to the next level with best-in-class automation.
Using Speed Auto Clicker
It is a very simple and straightforward task. Once installed, you can go to the settings to customize the clicks.
From click number and click rate to click intervals and click accuracy, you can adjust and modify exactly as required.
You can also set the clicking to start and stop on demand.
Moreover, it allows the simulation of different clicks- left, right, and middle, giving you more control over the actions and sequences for improved results.
What are the alternatives to Speed Auto Clicker?
Speed Auto Clicker has its own perks.
However, it is not an advanced auto clicker. If you are looking for advanced features such as keyboard pressing, image, and file search, optimization, etc.,
Here are a few options to explore.
1. Fast Auto Clicker
It automates mouse clicks and keyboard presses, making your work even easier.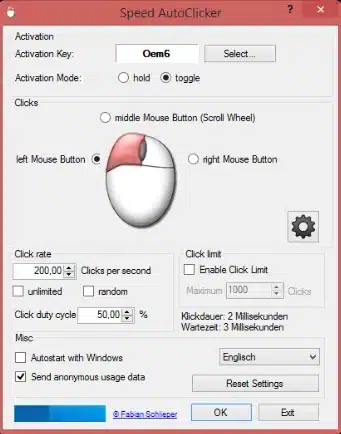 2. Jitbit Auto Clicker
It monitors, records, and saves the actions and optimizations you perform to automate the tasks for you.
Also, it loads commands and instructions and creates macros quickly.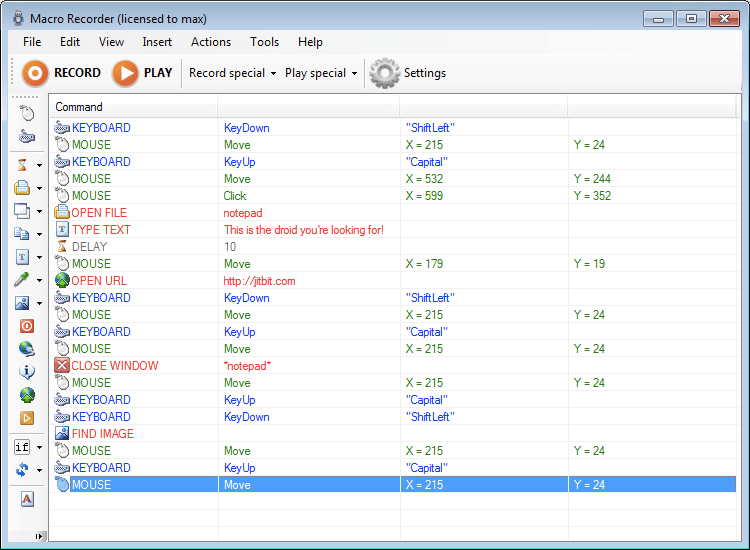 3. Macro Clicker
Ans: It is an advanced auto clicker with different useful features but has four different pricing options.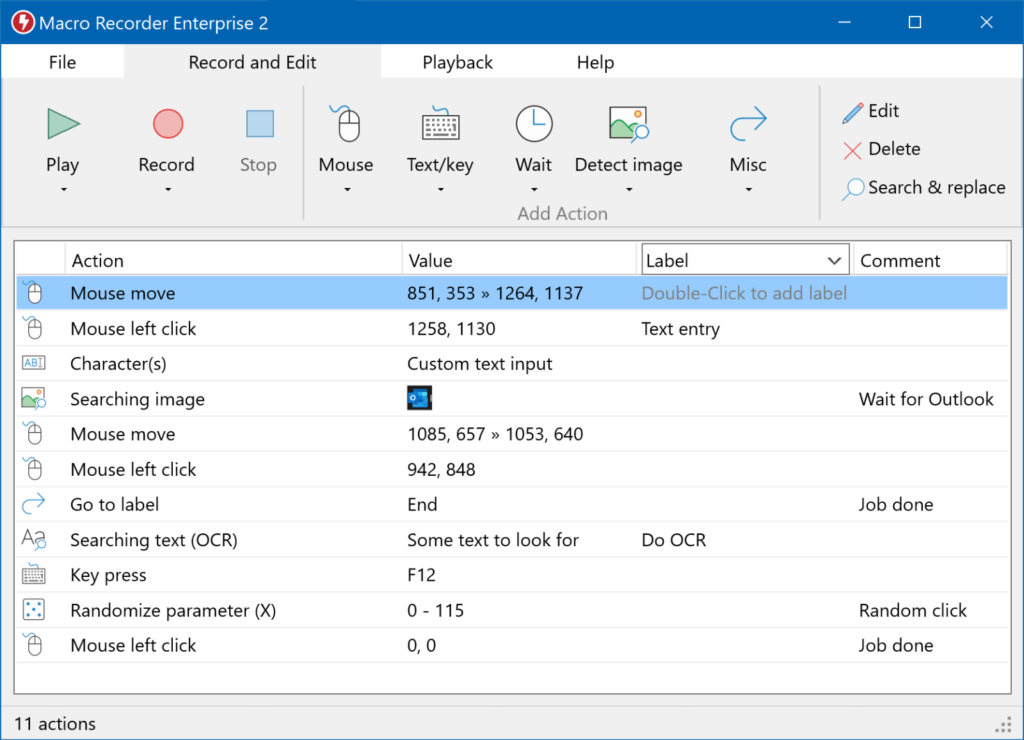 FAQs
Ques 1: How do I use Speed Auto Clicker?
Ans: Download Speed Auto Clicker from its official website and install it. Customize settings according to the requirement and automate the tasks you don't want to perform.
Ques 2: Is using an auto clicker illegal?
Ans: Some servers do not allow using auto clickers due to security purposes, while others don't pose any issues.
Even though auto clickers can make the task easy and help you win the game, it is considered cheating for those doing everything manually.
Irrespective of all this, using an auto clicker is not illegal but may get your account temporarily or permanently banned in certain games once detected.
Ques 3: Which is the fastest auto clicker?
Ans: Speed auto clicker can generate 50,000 clicks every second, making it one of the fastest auto clickers of the time.