Even if the work or a game is super exciting, the repetitive clicking makes the task mundane.
It is when certain programs, tools, or applications come to the rescue, helping save time and extra effort.
Here, we will discuss one such application, the macro recording tool, designed to record and perform the task on your behalf.
Let's find out what this tool is all about and what some of the best macro recording tools are.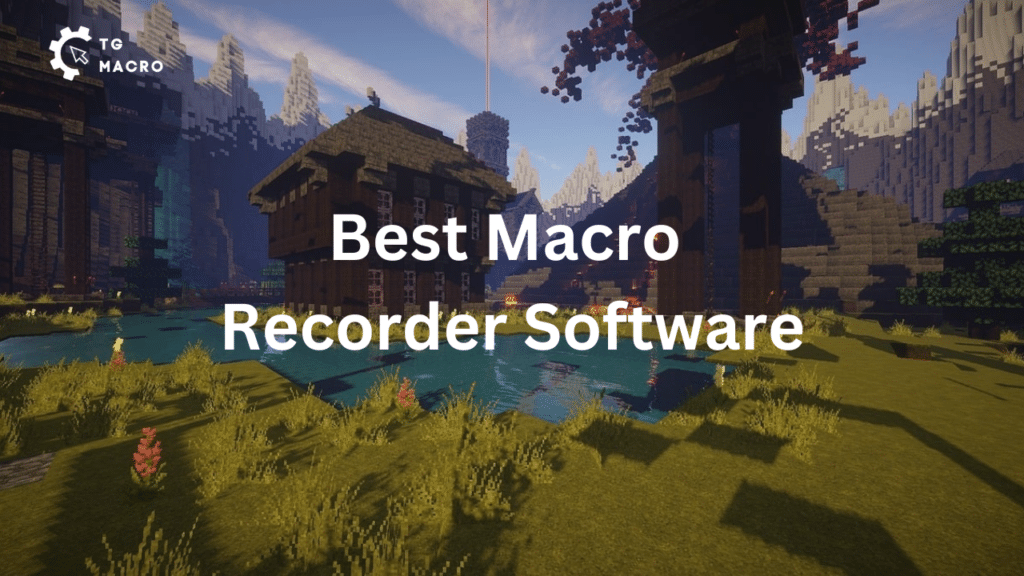 What is a Macro Recording Tool?
As the name suggests, a macro recording tool is an application that records a series of actions, such as mouse clicks, keyboard strokes, scrolling patterns, etc., that you perform on your device.
Once recorded, it automates all those repetitive tasks so that you can concentrate on other important things.
Macro recorder is useful in performing work like data entry, copy-pasting, form submission, playing games like Minecraft and Roblox, and many similar works that require repeated clicking.
Apart from these basic functionalities, some advanced macro recorders can perform complex tasks like system maintenance, data-scrapping, etc.
So, if you are a computer buff, spending a lot of time performing recurring actions on the screen, the macro recording tool is your buddy. 
Here, we have listed some of the best macro recording tools. Check them out!
Best Macro Recorder Tools
1. MacroRecorder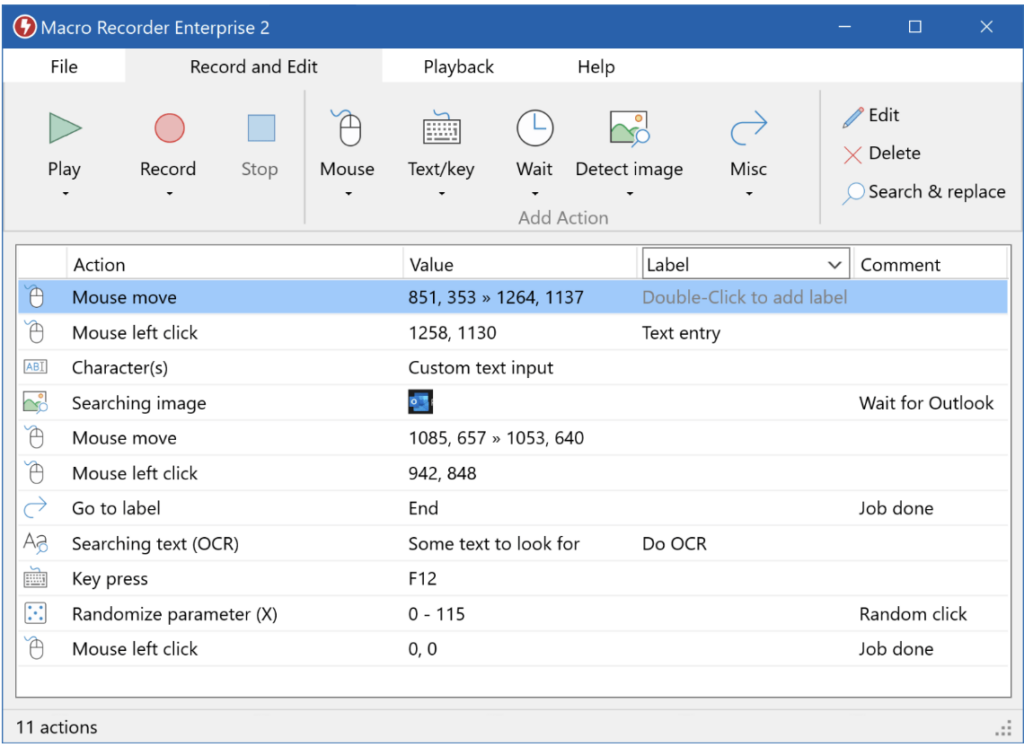 MacroRecorder is one of the most useful recording tools that will keep track of your mouse and keyboard strokes to achieve the most precise automation.
It is easy to use with a user-friendly interface, making your repetitive work simple.
Moreover, with MacroRecorder, you get multiple customizable features to adjust playback speed, the number of clicks, the interval between two subsequent clicks, and much more.
Another perk is you don't need to be acquainted with any coding work as it works well with Windows and Mac OS.
Features
Seamless automation
Subsequent playbacks
Super fast
Greater compatibility
Allows recording, running, and creating macros
With MacroRecorder, you can say goodbye to your tedious, repetitive tasks every day.
2. Pulover's Macro Recorder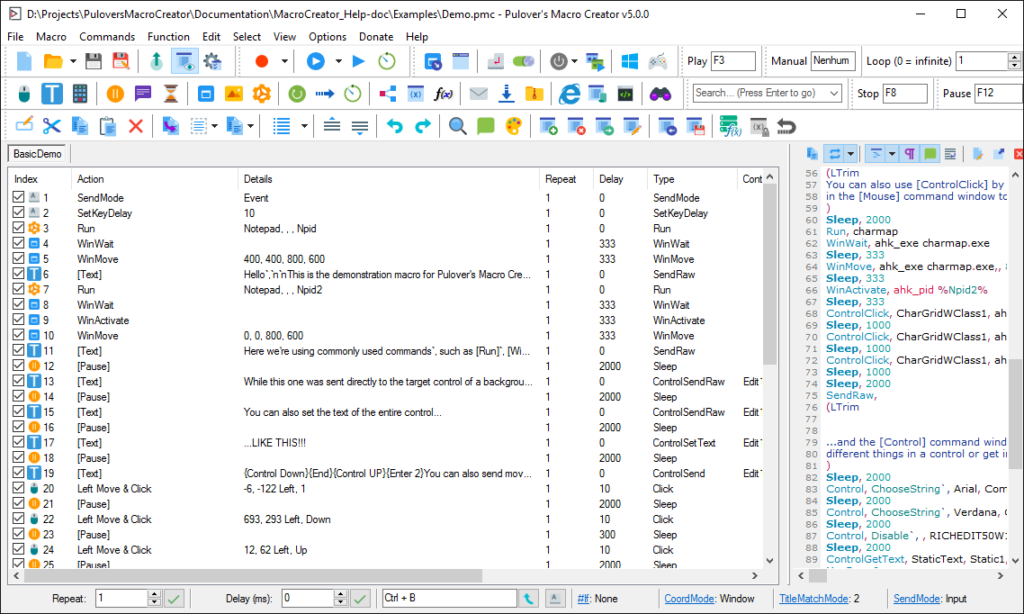 Another useful tool is Pulover's Macro Recorder, which will record your series of repetitive actions on the mouse and keyboard and automate them.
Since it is an advanced tool, it allows searching images and files on your device and performs other important functions.
While MacroRecorder comes at a price, you can use even the Pulover macro recorder's premium features for free, making it one of the best macro recording tools.
Features
Create simple and advanced loops
Records and saves
Allows setting different Windows settings
Searches images and files
Give greater control over Excel and Word
Suitable for beginners and advanced users
If you have coding skills, you can make the most out of Pulover Macro Recorder; however, it is equally beneficial for beginners and non-coders.
3. EasyClicks Macros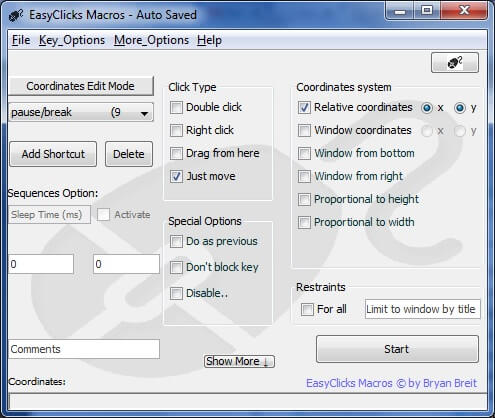 One of the strongest and most efficient macro recording tools, EasyClicks helps create macros hassle-free and quickly.
Once you start using EasyClicks, there is no looking back as it takes up and automates all your repeated mundane tasks and gives you ample time to concentrate on other chores.
Features
Convenient and accurate
Hotkey allocation
Doesn't require expertise or coding knowledge
Allow to create and modify script multiple times
It is a dynamic yet sophisticated tool that accomplishes work with just a key hit. Just create a shortcut and make the most out of EasyClicks Macros.
4. JitBit Macro Recorder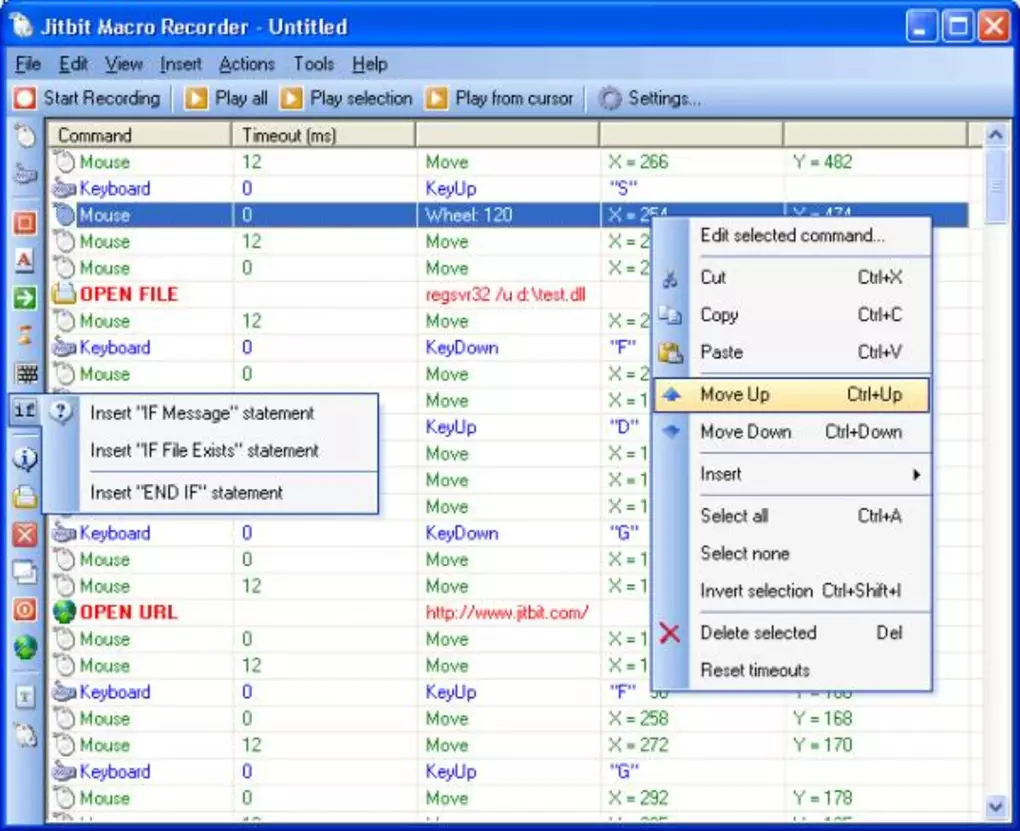 With a user-friendly interface, Jitbit Macro Recorder has become one of the popular tools among users.
It monitors and records as well as saves the actions and optimizations you perform to automate.
Since Jitbit is an advanced recorder, it goes the extra mile to load commands and instructions. Thus, it helps in different ways and is suitable for multiple tasks.
Features
Create macros quickly
Converts macro to an Excel file
Hotkey allocation
Doesn't require programming skills
Search files and images
Fully-fledged and customizable
JitBit is the best macro recording tool that comes with a price tag. You can start with a basic package and move to an upgrade for more functions.
5. AutoIt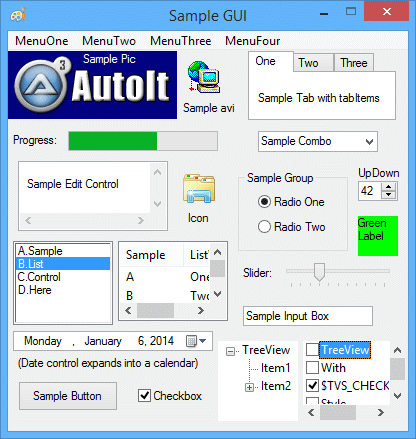 Encompassing a wide range of automated functions, AutoIt has become one of the most useful macro recorders. It is designed to work on all Windows versions and give customized solutions.
From automating the mouse moves and keystrokes to operating Windows activities, AutoIt can perform all in a jiffy.
The good thing about AutoIt is it is an advanced tool that offers more than you expect.
For instance, it can modify the registry entries, automate the clipboard tasks, and more. So, utilize this script language application that comes at no cost.
Features
User-friendly and lightweight
Records and saves multiple actions
Activates by forming a new file or script
Optimizes string operations
So, these are some of the best macro tools you can use to increase your productivity. 
FAQs
Ques 1. What does a Macro Recorder do?
Ans: The function of a macro recorder is to record all your steps, which may include typing, entering numbers, clicking or formatting particular segments of the screen, importing data from an external source, etc., and then automating them. 
Ques 2. Is macro recorder a bot?
Ans: A Macro recorder records a series of actions you perform and then automates the entire sequence of actions. It is a bot that works on behalf of humans and performs all the repetitive actions.  
Ques 3. Is it safe to use a macro recorder?
Ans: Yes, it is completely safe to use a macro recorder until you make sure that it is downloaded from a trusted source. It should be authentic and not contain any malware or virus.