What do you believe in more- working hard or working smart?
Well, this is the generation of multitasking people who accomplish more in less time.
Working smart is their life's mantra, and they believe in choosing what makes things easy and gives results with less effort.
If you are an online gamer and love to play different online games, you must be familiar with macros.
Macros are the individual keys on the keyboard and gaming mouse that gamers often use or press repeatedly.
However, certain tools eliminate this repetitive work, giving gamers enough time to multitask.
Here, we will discuss one such efficient tool, MacroGamer, and find out how it can help online gamers achieve more in less time and effort.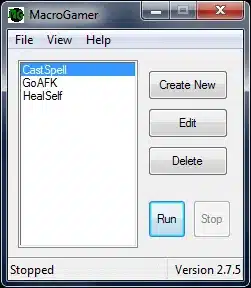 What is MacroGamer?
Giving multiple inputs or pressing the same key repeatedly may make the task mundane and the game uninteresting. It is when a program like MacroGamer comes to use.
MacroGamer is a tool that simplifies data entering while playing a game. It helps gamers ease the repeated sequences in a game with a push of a single button.
While the repetitive key pressing may make the work tedious and mundane, MacroGamer simplifies the input and eliminate the need for repetitive keystrokes.
It is a boon for ardent gamers as it helps them complete certain tasks faster and more efficiently.
Benefits of MacroGamer
Helps customize mouse events and keyboard strokes
Allows performing aggressive and repetitive keystrokes in a set time
Moreover, if you want to share your macro with a fellow player, MacroGamer allows creating profiles with your recorded macros.
You can share this profile with other users and gamers online and help them too.
Features of MacroGamer
MacroGamer comes with huge capabilities. It is beneficial for beginners as well as advanced players in different ways.
1. Features for Beginners
Tracks mouse clicks and keyboard strokes
Binds to the macro
Loop macro when the button is pushed
Records save, and playback keyboard strokes and mouse clicks
Create macro profiles for sharing
2. Features for Advanced Players
Reads pixel RBG colors
Creates smart macros that use wait events
Millisecond input delays
Manually control key up and down events
Remap keyboard buttons
Additionally, MacroGamer allows editing profiles in INI format.
It is a simple macro editor that can enhance the productivity of players manifold by automating repetitive tasks, thus worth a try.
How to Install and Use MacroGamer?
Visit the official website to download MacroGamer.
As you open the website, click on the link www.itoady.com. It will take you to another website where you can download the program.
Once downloaded, open the file and click on the Run button. It will complete the installation of MacroGamer on your device, and the program will launch.
Using MacroGamer
Once you have installed MacroGamer, it will allow you to write a macro. Go to Macro Editor and record keystrokes in real-time by pressing them.
MacroGamer allows you to bind each macro to any key of your preference.
Here are all that you can do with Macro Editor-
Toggle your macros on/off manually or with a hotkey
Record or customize a macro
Customize macros by inserting delays and events
Make the macro smart by using pixel events
What are the alternatives to MacroGamer?
Even though MacroGamer is highly efficient, if you are looking for MacroGamer alternatives, check out the list below:
1. AutoHotkey
It could be a great substitute for MacroGamer as it is equally beneficial and has more features.
With its help, users can create all types of scripts- from small to complex without hassle.
Moreover, it is lightweight, fully customizable, and can be used from a USB stick without prior installation.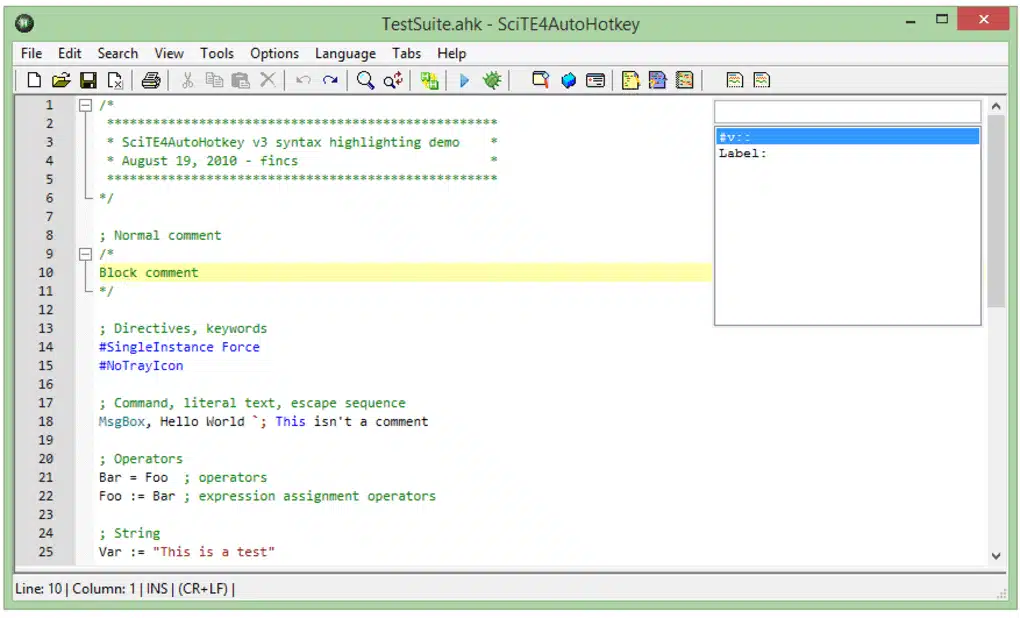 2. AutoIt
With multiple automated functions, AutoIt is also a good alternative designed to work with all versions of Windows and give customized solutions.
It is an advanced tool that records and saves macros as well as optimizes string operations.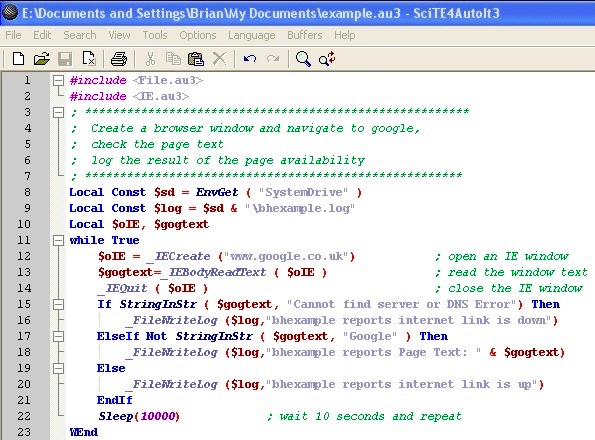 3. FastKeys
It is all-in-one Windows automation software with incredible features.
Apart from macro recording, it can perform many functions such as expanding text and saving time typing, creating keyboard shortcuts and mouse gestures, tracking everything you copy into the clipboard, and quickly accessing any item from the history.
Even with so many features, it is simple to use.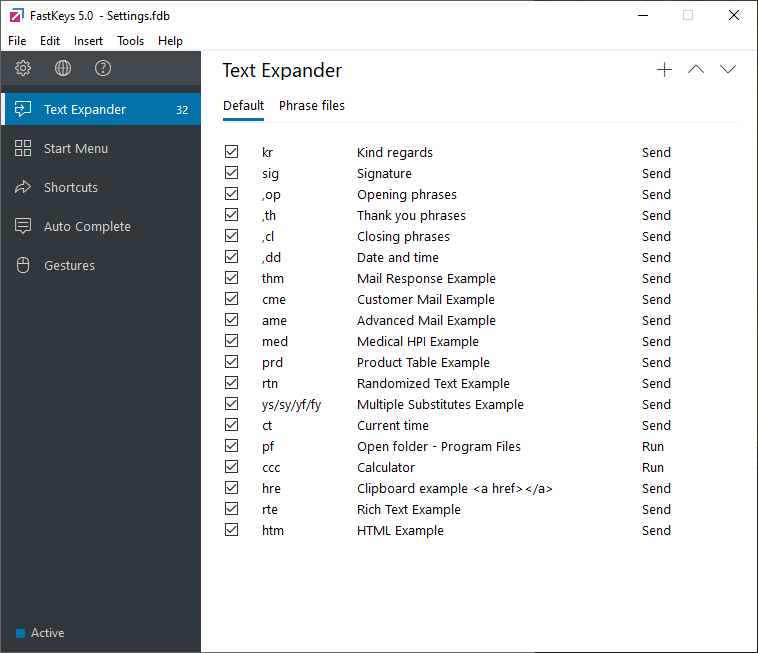 4. Pulover's Macro Creator
It records a series of repetitive actions on the mouse and keyboard and automates them.
It is an advanced tool yet simple enough to be used by noncoders. Also, it creates simple and advanced loops and records and saves the macros for later use.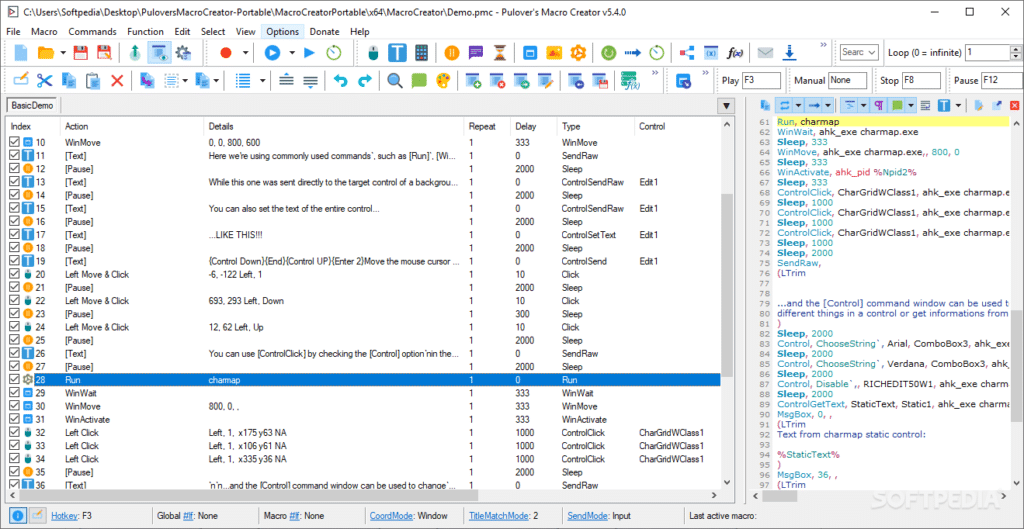 5. Hotkeyz
It is another useful MacroGamer alternative that helps assign multiple shortcuts to the keyboard, called hotkeys.
The user-friendly interface ensures anyone can add new shortcuts and edit or delete them, thus saving a lot of time while working on the system.
FAQs
Ques 1. What does MacroGamer do?
Ans: MacroGamer automates aggressive and repetitive mouse clicks and keyboard strokes, helping you save time and effort.
Ques 2. Is MacroGamer safe, or is it a virus or malware?
Ans: MacroGamer is a safe program or tool that helps online gamers in different ways.
Make sure you download the tool from its official website to eliminate the chances of any malware or virus.
Ques 3. What is macro in gaming?
Ans: Macros are the individual keys on the keyboard and gaming mouse that help gamers ease out the repetitive control requirements.
They reduce the sequences of repetition to the push of a single button, called hotkey.