Accomplishing tasks that require repeated clicking is not only tedious but mundane too.
It is when a good auto clicker like GS Auto Clicker seems like a guardian angel. It automates repetitive tasks, giving rest to your fingers and helping save a lot of time.
All this helps in boosting productivity.
Even though you can find multiple auto clickers with different features and configuration settings, the GS auto clicker is worth trying for many good reasons.
Let's find out how GS Auto Clicker helps and its major features.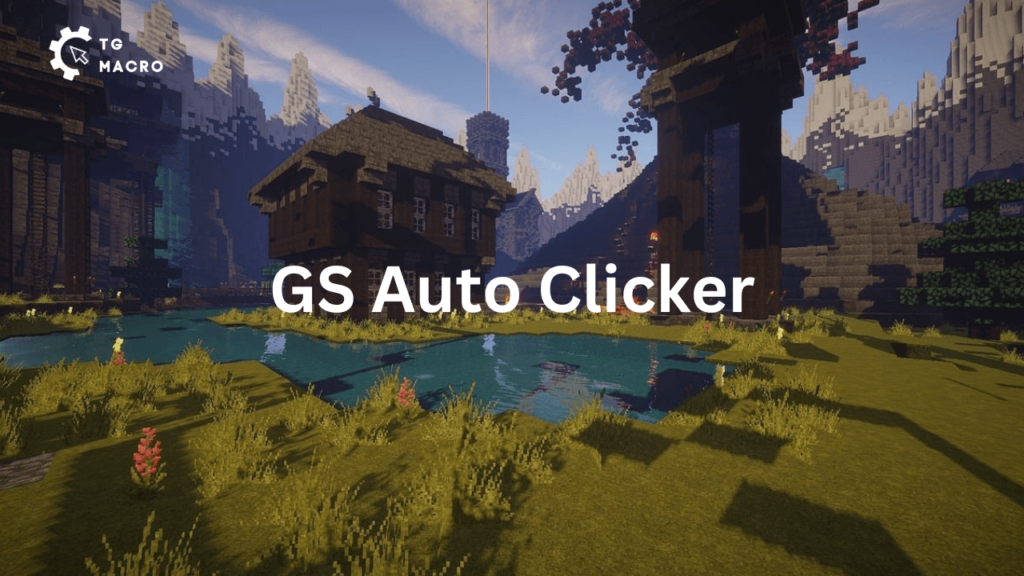 GS Auto Clicker
Golden Soft (GS) Auto Clicker is a simple tool that automates mouse clicks for repetitive tasks.
It is completely free and easy to use, compatible with every Windows version.
Certain tasks like copy-pasting, filling forms, working in Excel, and many more require repeated mouse clicks.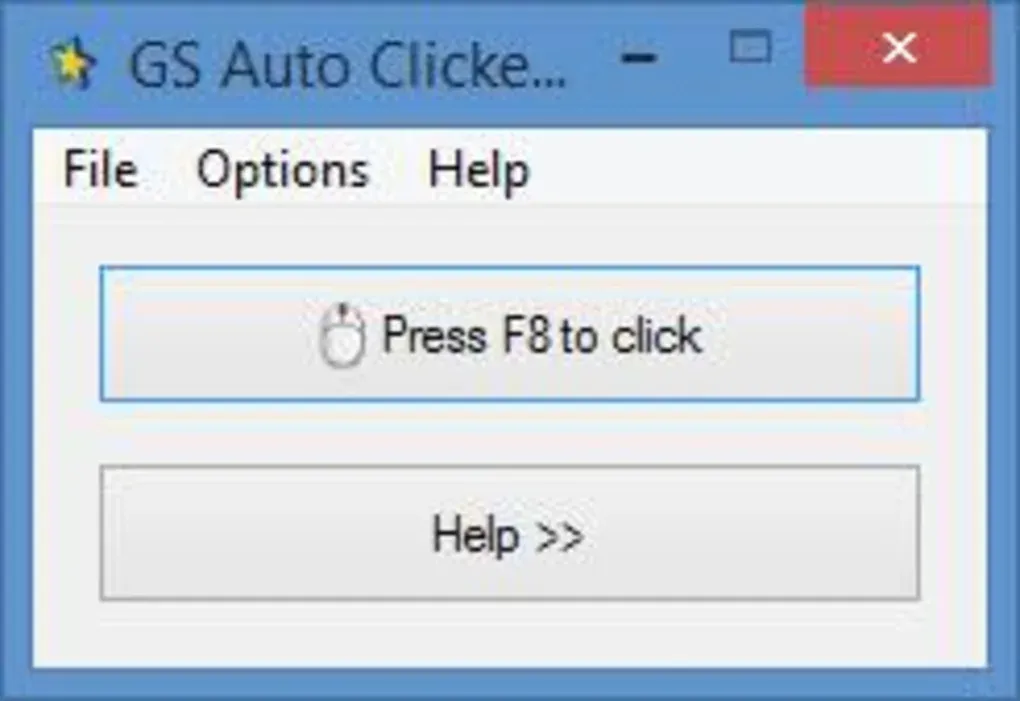 Likewise, gamers need to click aggressively and repeatedly multiple times in games like Minecraft and Roblox to achieve a goal.
Sometimes this repeated clicking makes the work or game mundane. It is when the role of GS Auto Clicker comes to play.
It performs clicking superfast, saves time, and protects the mouse from wear and tear. At the same time, make you free for other chores.
Features of GS Auto Clicker
GS Auto Clicker is free to use and simple with an old-style interface. While some users find such an interface effortless and uncomplicated, others look forward to something more interesting and advanced.
But we think with less and only useful information on its interface; this tool is the best for beginners too.
Here, it is also essential to mention that even though GS Auto Clicker has a default hotkey (F8), you can change it during customization.
Some major features include the following:
Simple and user-friendly interface
Multiple recurring clicks
Supports all mouse buttons
Fewer CPU resources usage (Size- 1 MB)
Customize click speed and intervals
Hotkey allocation
Record pattern for use later
Apart from these, there are no unnecessary attributes in GS Auto Clicker that will increase its size and may load the CPU.
Moreover, the simple interface makes things straightforward.
Requirements
As already said, GS Auto Clicker is old-fashioned; its requirements are also not advanced. It is the reason why this tool works well on old laptops and PCs.
Its requirements are a bare minimum and include 1 MB free HDD and Windows that support versions 10, 8.1, 8, 7, 98, Vista, and XP.
So, even if you have an old PC, using the GS auto clicker won't be an issue.
How to Install and Use GS Auto Clicker?
Visit the official website of GS Auto Clicker and click the 'Download' or 'Download Latest' options. Since the tool is lightweight, it will download on your device in no time.
The next step is an installation where the setup wizard pop-up asks permission to run the program on the device.
As you allow, GS Auto Clicker will get installed.
Using GS Auto Clicker
Open the options menu in the tool, select record, and then multiple clicks. It will enable it.
Press pick point. Take the cursor to different segments of the screen and click. Repeat until all the click points are captured.
Click OK. It will save the script for automation.
Close the tool.
Now press F8 (default hotkey), and it will start the macro. This is how you can start using the GS auto clicker and automate clicking.
Now, if you want to adjust or modify the clicking speed (increase or decrease), go to Options and press on Clicking -> Repeat and modify the Interval as per your requirement.
It will make the changes according to your needs.
Apart from adjusting the click speed, you can also adjust the number of times you want to repeat the script.
You can set a particular number or just set it to repeat until you stop by pressing the default hotkey, F8.
What are the alternatives to GS Auto Clicker?
If you are looking for some advanced features in your auto clicker such as image and file search, optimization, saving macros to file, etc.
GS Auto Clicker won't be of much use. Here are some advanced alternatives to GS Auto Clicker-
Pulover Macro Recorder– It is an advanced tool that records mouse as well as keyboard actions, giving you better control over the tasks.
IO Auto Clicker– It allows adjusting click repeat, click interval, click type, hotkey selection, as well as target points. Also, it saves macros to files.
Forge Auto Clicker– It is a superfast and easy tool that can handle complex automation tasks.
GS Auto Clicker is useful if you are looking for a simple and straightforward tool suitable for beginners.
It is lightweight, doesn't cause load on the system, and utilizes very few resources.
However, if your requirements are more, GS Auto Clicker may not help as it lacks certain basic functions like saving macros to files.
FAQs
Ques 1: How do I use GS Auto Clicker?
Ans: Using GS Auto Clicker is simple; all you need is to go to install the program, go to the options, and select 'multiple clicks' in the settings.
You can also change the click speed and interval between the two clicks in the settings. F8 is its default hotkey that activates the tool.
Ques 2. Is GS Auto Clicker free?
Ans: Yes, GS Auto Clicker is free to use on compatible devices- Windows, MAC, and Android.
Unlike many auto clickers, you don't even have to watch ads to use GS Auto Clicker. Moreover, there are no hidden charges, limited features, or time limitations.
Ques 3. Is GS Auto Clicker safe?
Ans: GS Auto Clicker is usually considered safe as the VirusTotal report of this program doesn't show alerts. In fact, the few alerts reported came out to be false positives.